Endless Brake Technology Europe AB supply the racing brake system for the new EKRIS M4 GT4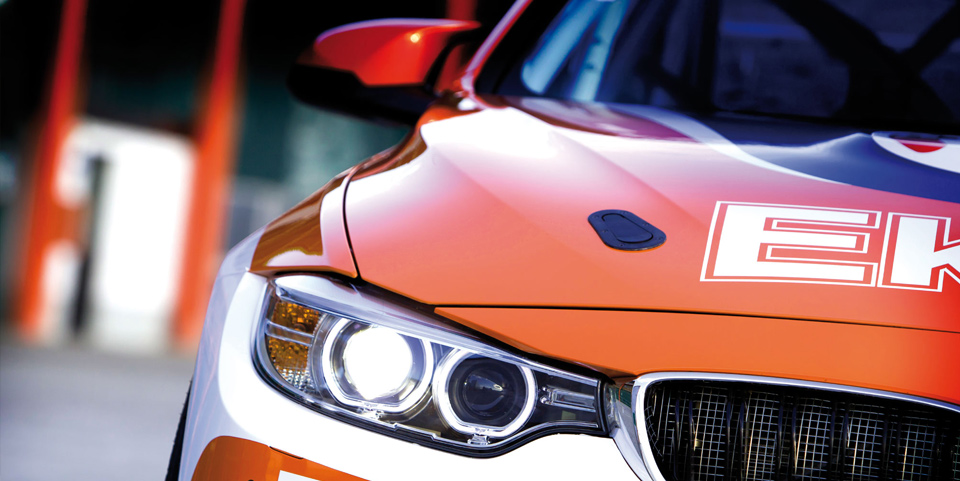 The BMW M4 provides the ideal platform on which to develop a racing car. It is powered by a three litre six-in-line Twin Power Turbo engine that delivers 431hp. EKRIS Motorsport has expanded on this ground-breaking technology by modifying a large number of parts to ensure that the vehicle is track-ready. This includes, among other things, an adjustable race chassis, an exhaust system equipped with flow racing catalysts and the optimisation of the entire electronics system. The car has also been aerodynamically optimised to meet the demands of the GT4 rulebook.
The EKRIS M4 GT4 is equipped with Endless Brake Technology monoblock brake callipers, 6 piston up front and 4 piston in the rear to assure astonishing rigidity and exceptional low weight. Combined with the large Endless Brake Technology multi vane E-slit racing brake discs, 378mm in the front and 355mm in the rear the brake system can run with optimal brake temperatures while achieve a perfect brake balance. Thanks to the wide variety of Endless brake pad compounds available, with compounds suited for everything from sprint races to the longest endurance races you can customise the brake feel in the car to your exact preference, while having the highest brake performance available at all times.