ENDLESS ENTERS PARTNERSHIP WITH GIRLS ONLY FOR 2020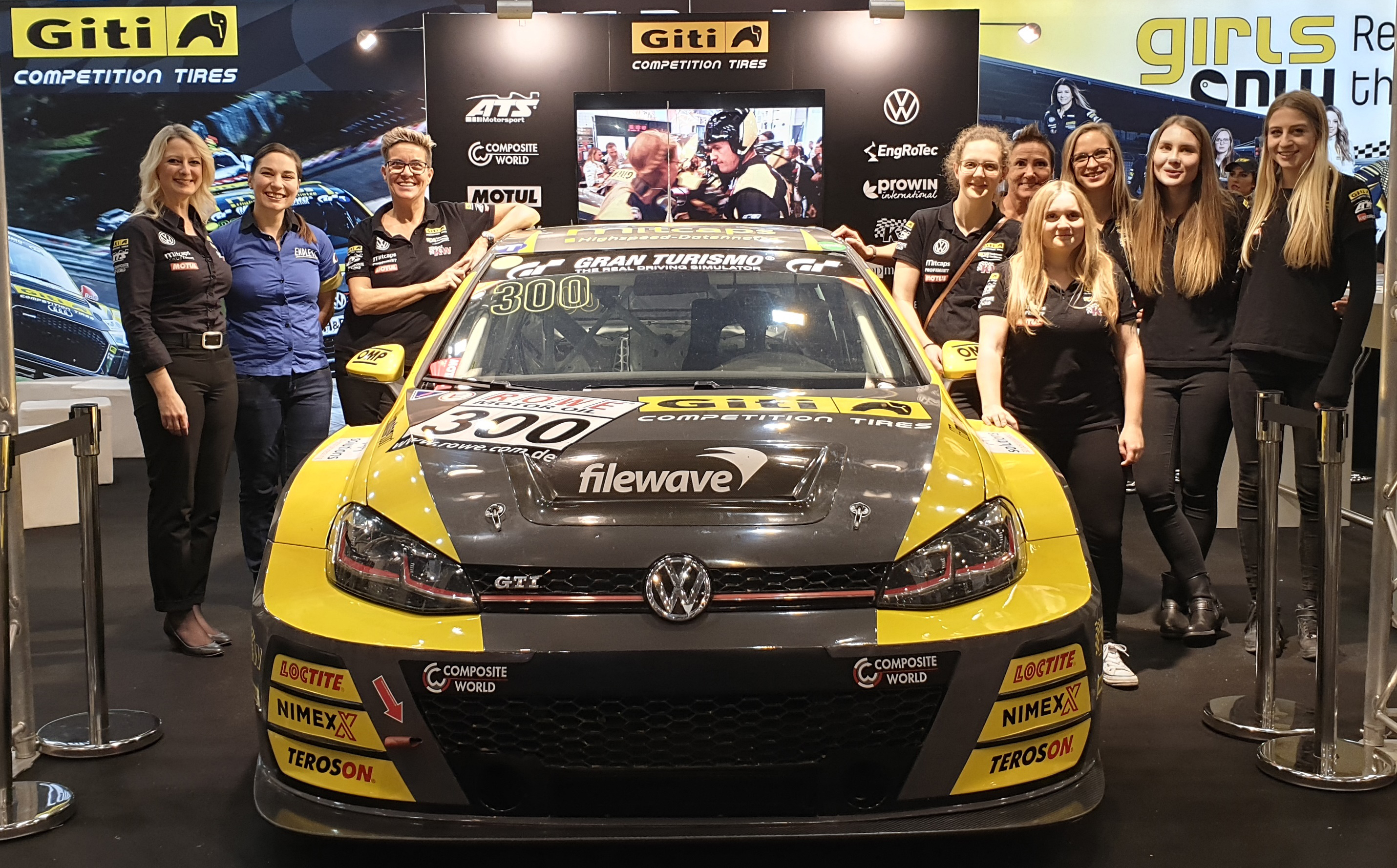 Last weekend, Therese Nylund attended Essen Motor Show to mark the official start of our cooperation with GITI TIRE MOTORSPORT by WS-Racing and "Girls Only! Ready to rock the Green Hell" for 2020. Endless Brake Technology Europe AB are proud to become Technical Partner for this dedicated team showing the world that racing is not only for the guys!
Girls Only! will during the 2020 season race the VLN Endurance Championship at Nürburgring, as well as ADAC TOTAL 24 hours of Nürburgring, with their Volkswagen Golf GTI TCR. With their unique line-up of only female drivers, mechanics, engineers and team manager they have during their first season of 2019 showed real competition for the established teams with a class win and several podiums during the VLN series. This success sets the goals even higher for 2020.
"At Endless Brake Technology Europe AB, our staff consists of just as many women as men. For us it's a given that we can all contribute equally to the world of motorsport and we aim to support great initiatives like this. Girls Only! are role models for many young girls today dreaming of a future in the industry; whether it is as a driver, engineer, mechanic or any other of the many professions that together add up to a successful race team. Being a woman working in motorsport myself I am very happy for the opportunity to work with this team."
– Therese Nylund, M.Sc. Engineer – Technical support, Endless Brake Technology Europe AB
"First of all I am very happy about your visit to the Essen Motorshow and to meet Therese personally. Besides the great technical support it was great atmosphere and it will be a pleasure for us to represent Endless Brake Technology with our project. I think it is the start of a great partnership in racing."
– Nicole Willems, Team Manager, Girls Only!
"We used Endless Brake Technology's products between 2014-2018 within several cars and we always have had a very good experience with the components. Our project is based on performance – that is one of the reasons for the collaboration and the support by a female Endless engineer fits 100% to the overall concept. On top I see a great potential for both teams with the start of our LMP3 program. So thanks to the whole Endless team for the trust in Giti Tire Motorsport by WS-Racing."
– Thorsten Willems, Executive Director, WS-Racing
Endless Brake Technology Europe AB looks forward to an exciting season 2020 together with Girls Only! and GITI TIRE MOTORSPORT by WS-Racing.