A NEW CHAPTER IN SWEDISH RALLY HISTORY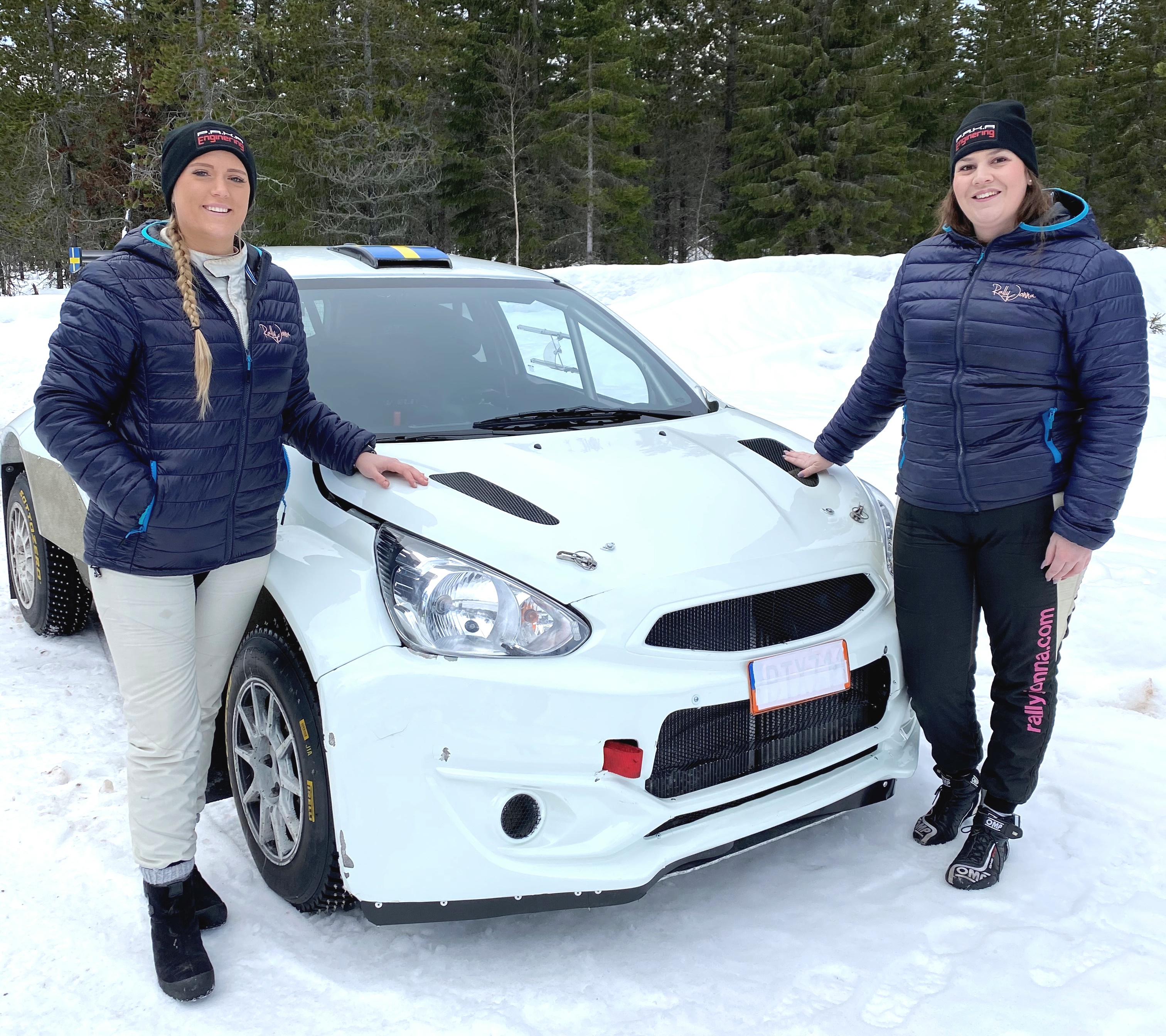 Jonna Eson Brådhe together with Co-driver Julia Thulin will compete in the Swedish Rally Championship in a new car and class. Just a few days ago was it clear that Jonna is switching from the 2WD Peugeot she used to drive to a 4WD Mitsubishi Mirage.
After three successful years in the R2 car, where Jonna for instance took bronze medal in the Swedish Rally Championship 2018, she now looks forward to new challenges. Jonna will make history as the first woman ever to compete in an R5 car in Sweden.
"We have during the past couple of months worked hard to be able to achieve this, and it feels very good to finally reveal what we have been working for. To get this opportunity now is really fun, and I look at the mission respectfully. We have a lot to learn but with a strong team we will try to do our absolute best" says Jonna.
The goal is to compete the entire Championship season and the work for that is in progress! The first competition is 28-29th of February in Vännäs.
From everyone at Endless Brake Technology we wish Jonna and Julia the best of luck for the 2020 season, and look forward to continue our cooperation this year. We are proud to be a part of this making of history.