MANTHEY 7-TIME WINNER OF NÜRBURGRING 24 HOURS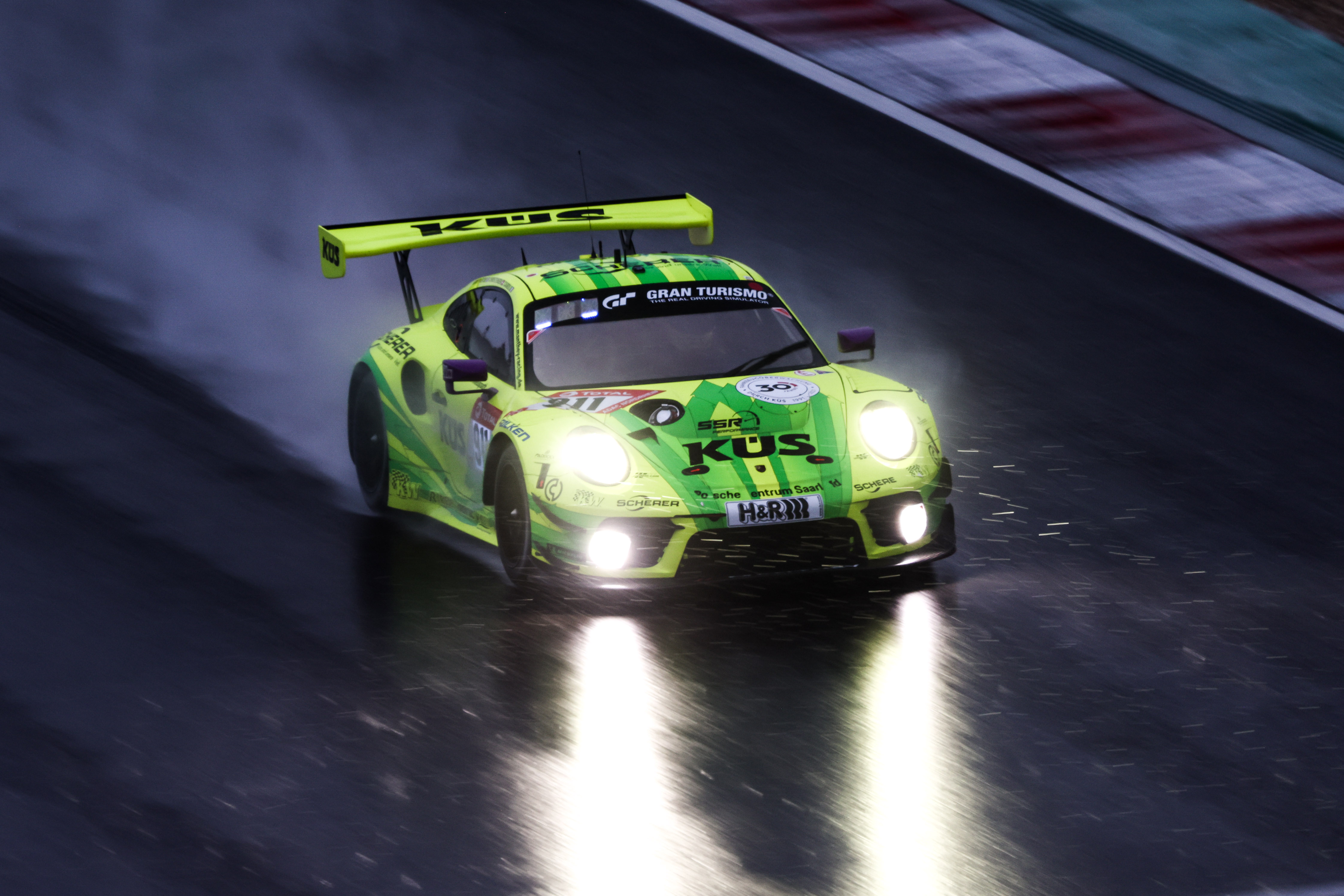 It was a dramatic race at Nürburgring this year…! Due to extreme weather conditions the race was red-flagged during the entire night and morning for safety reasons. And the hours that were approved to race was still severely affected by heavy rain and thick fog. But drivers Matteo Cairoli, Michael Christensen and Kévin Estre very skillfully piloted their Porsche 911 GTR R, "Grello", throughout the race. In the first stints Estre fought his way up the field from 11th to 1st position, and together with the other drivers they kept the car among the leading teams all through the race. A perfect strategy by the team and pit crew for the last pit stop kept the #911 in the front of the field all the way to the finish line.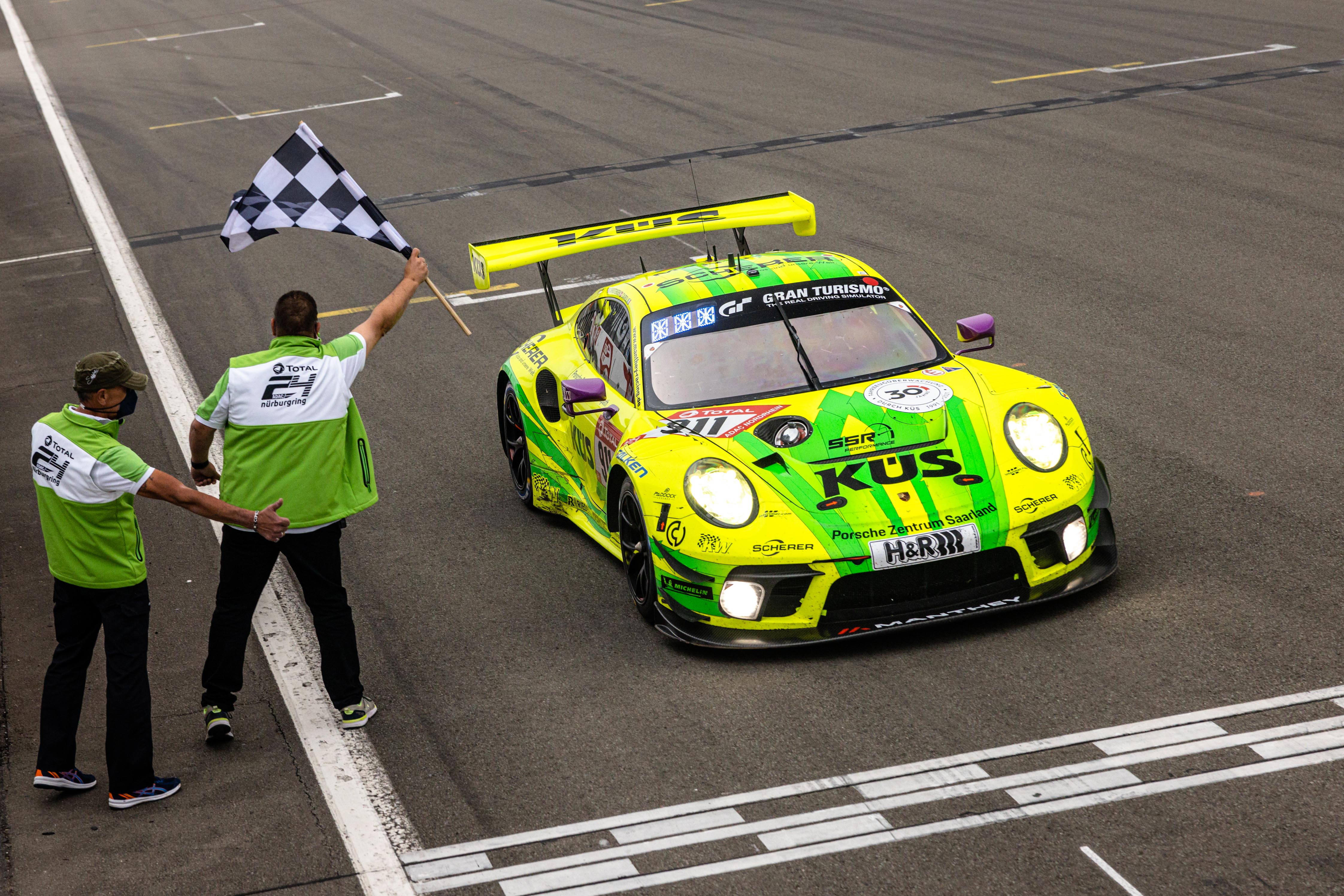 This win, their 7th overall 24 h race win during the team's 25 years, makes Manthey the most successful team in the history of Nürburgring 24 Hours. Previously they have won the race in 2006, 2007, 2008, 2009, 2011 and 2018.
"It's unbelievable – I just don't know what to say. It was a very difficult race and the competition was really tough. We had to give one hundred percent on every lap and that's a big challenge on the Nordschleife. Winning this race was one of my major goals. I'm very proud of the entire team and my fellow drivers. They all did an unbelievable job."
Kévin Estre, Porsche 911 GT3 R #911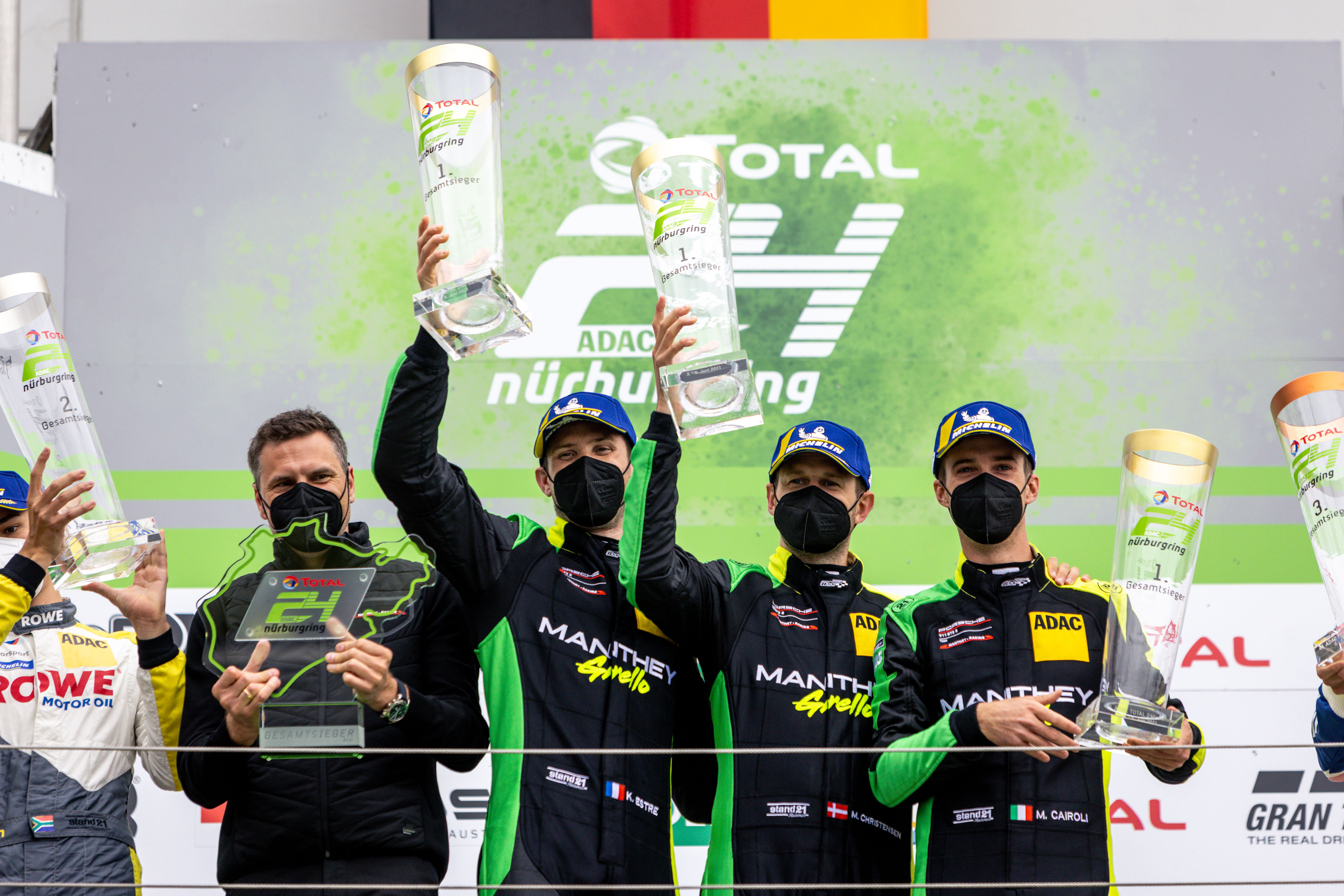 "I'm very proud that we were overall winners on our 25th anniversary. It was a very short but extremely intense race and, after a year with no racing at all, it was an even more nerve-racking experience than in previous years."
Nicolas Raeder, Managing Director, Manthey-Racing GmbH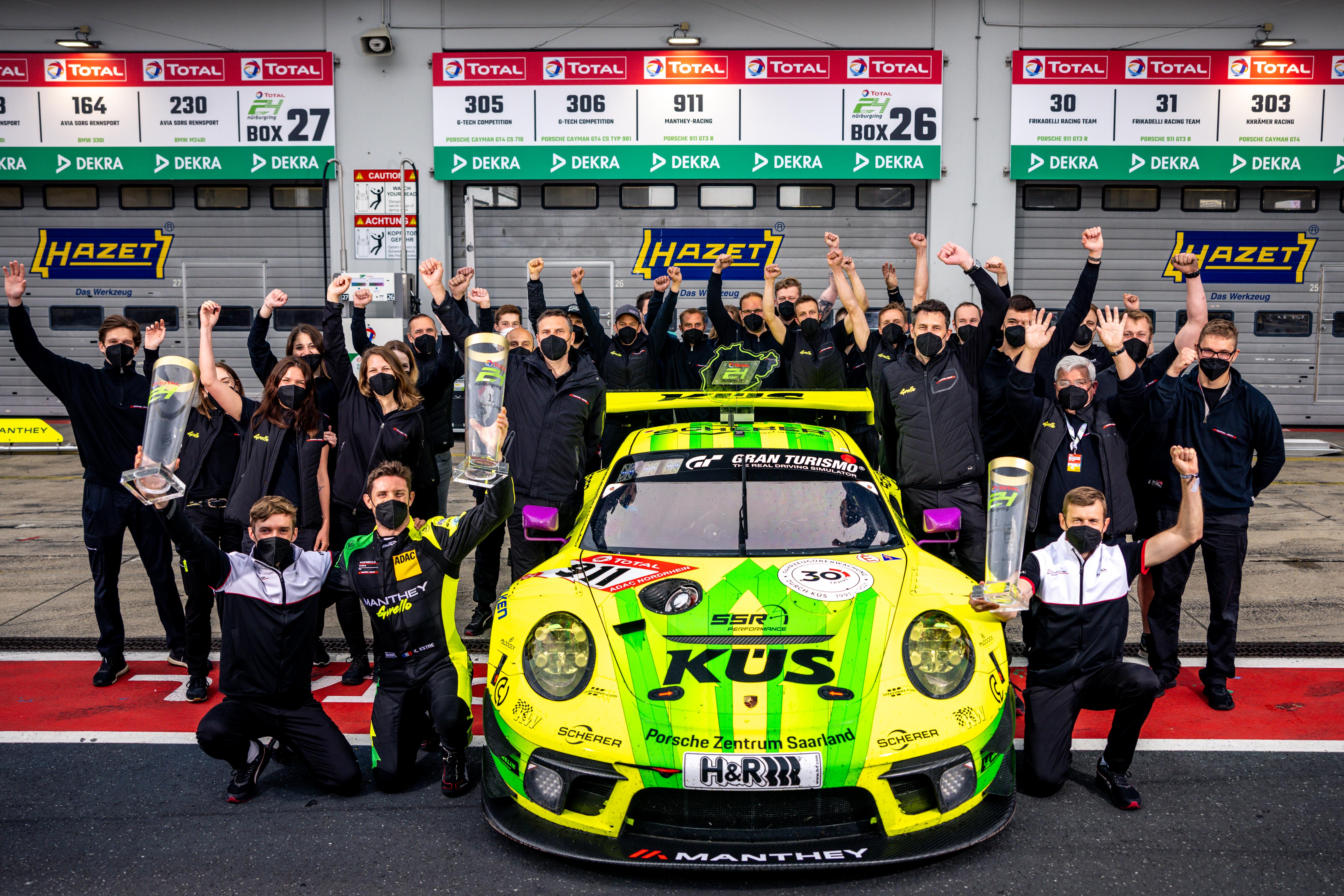 From Endless Brake Technology Europe AB and ENDLESS Advance Co. Ltd in Japan we send our many congratulations to the entire team for their spectacular efforts throughout the race leading to this victory.
"It was an exciting race with a lot of dramatic scenes, this year's conditions were very tough indeed. To win this race is an incredible achievement by the team! It is our pleasure to work with Manthey, not only as our Authorized Endless Dealer since many years, but from this year also as partners to the Grello. Our best wishes and greetings from everyone at Endless to everyone at Manthey!"
Lucas Nylund, CEO, Endless Brake Technology Europe AB