WE ARE IN THE NORWAY RALLY CHAMPIONSHIP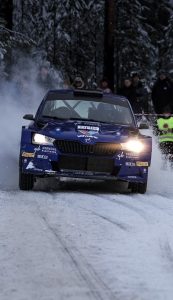 Last week started the Norway Rally Championship. This year ENDLESS Brake Technology is present in this championship with the ANDERS GRØNDAL RALLYTEAM, which last year finished in the 4th place among the NM drivers, and made all of us dreaming with better results for this season.
First stage was the Elverum Rally, and events didn´t go as expected due to the problems with the annotations they got. The result become they ended in the snowbank and stopped at the second day.
Now we can just wait for the next rally; The Flesberg sprint, on Saturday 11 February. This sprint is the perfect occasion to prove new changes and prepare themselves for the next NM round on Saturday 4 March. Surely, we will tell better news from The Numedals Rally.