NEWS FROM NUMEDAL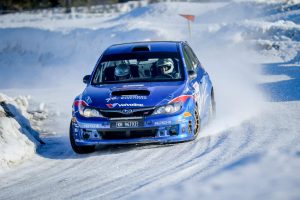 This week we got news from our sponsored cars at the Norwegian Rally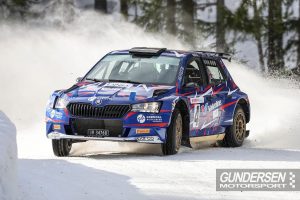 Championship with varied results.
The date was the snowed Numedals Rally where the Subaru rally car, driven by AndersKjær, made a strong performance and won the class for older 4-wheel-drive cars and finished 9th place in the overall ranking at the end of the race.  In the other side, the Skoda Fabia Rally2, driven by Anders Grøndal, and Veronica Engan as co-pilot, finished in the 6th place due to they couldn´t performance with the maximal engine power that the Skoda can bring.
Surely this problem will be overhauled for the next race in early may; the Rally Sørland.