DTM: BMW M Motorsport teams in the points at the Lausitzring – 100th DTM race for René Rast.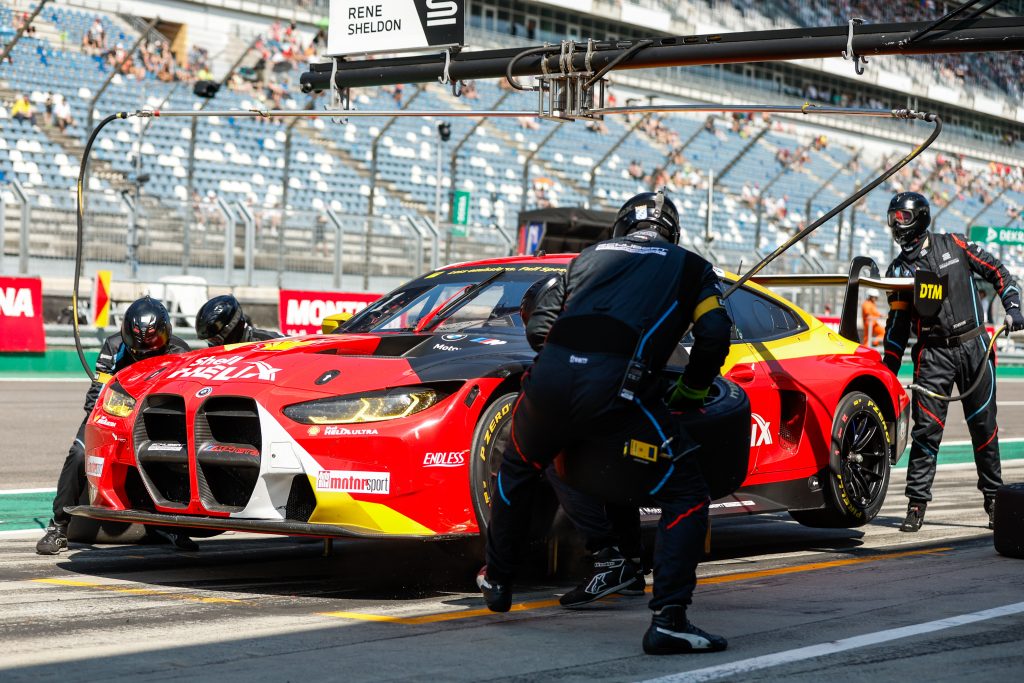 Last week, the BMW M Motorsport teams endured a difficult DTM weekend of ups and downs at the Lausitzring (GER). Keeping pace with the leaders became really hard, but van der Linde, Rast and Wittmann coped pretty well in qualifying on Saturday and secured fifth, eighth and tenth positions in the race, although they had started from the middle of the pack. They had worse luck in qualifying on Sunday with a red flag five minutes before the end of the session. It proved impossible for them to get their tyres to the right temperature after the restart, resulting in grid positions of 15th for Rast, 21st for van der Linde and 22nd for Wittmann. However, the trio of BMW M works drivers displayed plenty of fighting spirit in the race as they gave impressive recovery performances. Wittmann in particular had a sparkling drive to move up from 22nd to ninth place. He fell back to eleventh place due to a post-race five-second time penalty. Thus, Rast moved from tenth to ninth, while van der Linde claimed 13th position. Sandro Holzem enjoyed two respectable finishes on his second DTM weekend, securing 17th and 18th places in the second BMW M4 GT3 from the Project 1 team.
There was another reason to celebrate for Rast as on Sunday, he completed the 100th DTM race of a career that has included three title wins. Congratulations!